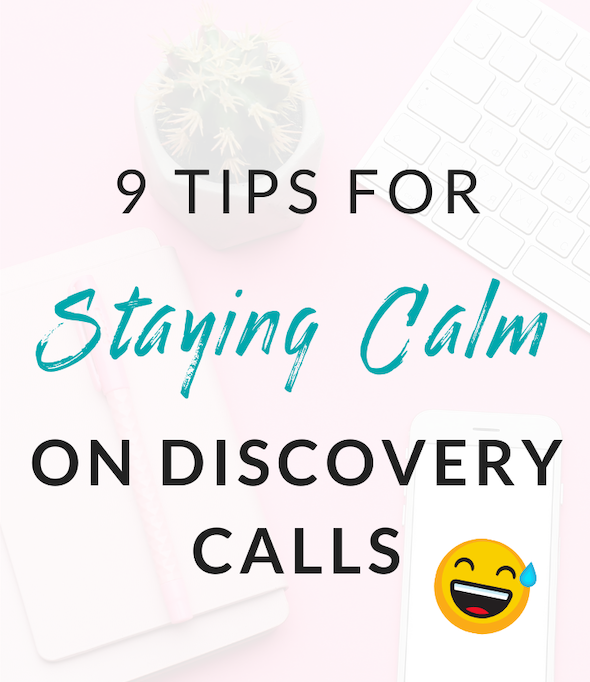 Tip #1. Be prepared.
This definitely helped me a lot in every aspect. Being prepared means you are ready to take action and own it.
How to prepare?
Research the client to learn as much as you could about their business and to be able to understand further. I have printed out questionnaires with answers. Sometimes I call it my cheat sheet.
You'll find that some customers will jump right in and tell you all about what they're looking for or what they want, and you won't have to do much but listen and ask a couple of questions. Other clients will want you to steer the conversation, so be ready either way.
Make sure to have your notebook ready, this old but gold. Take down some notes so you can ask some questions later. That way you are not interrupting the customer and they will not get distracted.
Tip #2. Create a script.
In order for me not to forget what to say and what to ask, I decided to create my own script. As time goes by, my script keeps improving and being innovated until I get the right one. This script also helps me in becoming more confident and avoiding to stumble over my words.
Tip #3. Pretend you're speaking to your friend.
Talking to someone you don't know may cause awkwardness and uncomfortable. Pretend that the person you are talking to is an old friend and you are just talking casually about life.
Tip #4. Hold your calls in a quiet place.
Find a quiet place in your home to hold your calls so unnecessary noises will not get you and the customer distracted. You don't want your children asking questions or dogs barking in the background when you're on the call.
Tip #5. Give yourself a breather
Make sure to always put a space in between your schedule.  It helps to have a few minutes to collect yourself, breathe, or stretch if you need to. This also prevents you from rushing that might affect your performance.
Tip #6. Have a glass of water nearby.
Your mouth might get dry when you're nervous, so having a drink within your reach is a good idea. You don't want to interrupt your call to get up and get a glass of water.
Tip #7. Give yourself a pep talk.
For instance, you can say something like, "I'm really excited to speak to this person. Whatever the outcome, we're going to have a smooth conversation," or you can say something like, "I can do anything because I can do so". Pat your back and tell things to yourself that make you confident.
Tip #8. Stay positive, there are only two outcomes, and they're both good.
You'll either start working with a new client who's a good fit or learn that the other person is not a good fit, saving you both lots of time and trouble.
A client who is not a good fit for you might know someone to whom they can refer you.
Final Tip #9. Keep in mind that taking action is better than being perfect.
You may not have all the answers or feel fully prepared, but hopping in is sometimes the best thing you can do. That's where you'll learn what you need to do instead of guessing and overthinking it.
Remember, discovery calls aren't just so the other person can see if you're the right person for the job. It's also for you so you can determine if you can help this person and if you want to help this person.