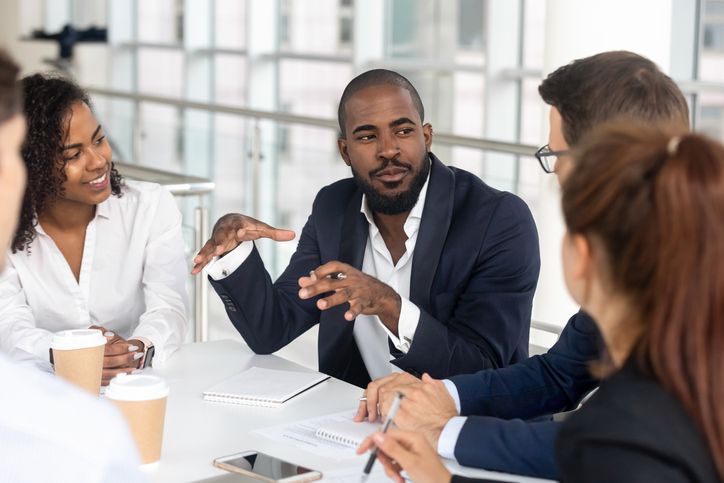 Examining the Change in BPM Job Roles and Skills and Charting the Course of Change

The Business Process Management (BPM) industry is embracing change and thriving in the middle of a cyclone of change where it sits. This industry, like a phoenix, keeps evolving, creating new job categories and adjusting skill needs to the pace of the digital age. The changes brought about by technical advancement and market growth are providing a more enriched route for experts as well as introducing new aspects to the sector. These intriguing possibilities concealed inside difficulties are transforming the present and future of the industry and establishing a cutting-edge course for the BPM sector.
There are now certain roles that weren't there a few years ago. Today's IT companies work with experts in sourcing, analytics modeling, social media community management, and campaign management. This reflects the requirement for specific topic expertise and advising capabilities as well as the growing complexity of job responsibilities in BPM.

It's crucial to remember that the influence of digitization on voice and data processes has caused a slowdown in the growth of BPM talent over the past 5–6 years. As a result, low to mid-cognitive actions are progressively being assigned to tech and bot-driven approaches, whereas high cognitive responsibilities and tasks continue to be manpower-driven.
The BPM roles of today require more than simply functional or domain knowledge. To make customers' processes future-proof, it is crucial to have a client-first approach, operational rigor, and the capacity to employ data-backed insights and digital technologies. Success in this changing sector requires a philosophy of constant learning.
In order to achieve profitability and growth, businesses are progressively using robotic process automation (RPA), bots, and intelligent automation. In the future, businesses will make use of a worldwide talent pool of problem-solvers and data as an advantage. Already, repetitive and time-consuming tasks are being automated, opening up new decision-making and digital transformation chances for human involvement.
Data from Xpheno shows that Analytics, Operations, Cloud Computing, Consulting, Client Services, and Sales have the biggest number of job roles. Operations Supervisor, Marketing Specialist, Network Security Engineer, Information Security Executive, and SOC & NOC Analysts are a few of the well-liked positions available in the industry.
Professionals that can work remotely and in a hybrid workplace will be in great demand. Process mining and abilities linked to the fusion of data science and process science are increasingly crucial for firms to operate in a disruptive environment, even though data science skills combined with domain knowledge will continue to be important. To enable more thought-driven solutions, soft skills like emotional intelligence, resilience, leadership, and critical thinking are also required.
The high attrition rate in the BPM industry, however, is a significant worry. Compared to FY2022, when attrition was anticipated to be 49 percent, TeamLease Digital predicts that it will be between 50 and 55 percent for FY2023. The main causes of this high attrition rate are long work hours, night shifts, salaries that are comparably lower than those in the tech sector, and performance models that are heavily target-driven.
Offering talent retention incentives and competitive entry-level compensation are two approaches to solve this. Positively, a lot of businesses are handling attrition well. For instance, WNS has hired more than 5,400 net new employees in the current fiscal year, despite facing high attrition at junior levels.
In order to provide its staff with the appropriate skills, BPM organizations have started to invest heavily in learning and development programs in response to these evolving expectations. This is demonstrated by programs like the internal Insurance Academy, Finance & Accounting Academy, and Marketing Operations Academy within Accenture Operations. These initiatives demonstrate the sector's dedication to developing talent and remaining innovative.
Take the conventional claims process, for instance, where customers notify the customer care center of their notification of loss, which is subsequently handled by a customer care agent. Imagine a world, nevertheless, where all information and services are provided by a single service request. By trailblazing businesses like WNS, this transformation is not only a possibility—it is currently being put into practice.

This is the point at which the development of the BPM sector really starts to intrigue. There are more prospects for new career roles and specialties as technology develops. It involves developing new business procedures as well as discovering efficiencies in currently used ones.
Although there will be difficulties in the BPM sector in the future, these difficulties will also present chances for development and innovation. As professionals, we must be able to adapt to new situations, embrace change, and constantly improve our skill sets.
There remains hope despite the industry's current struggles with high attrition rates. Many BPM companies are coming up with solutions to this problem by emphasizing employee welfare and engagement, offering attractive compensation packages, and fostering settings that encourage learning and development.
Looking ahead, it is obvious that the BPM sector will continue to make a sizable contribution to the world economy. The BPM sector has a bright future ahead of it because to a quickly changing technical environment, a deep talent pool, and a shared industry commitment to constant learning and adaptation.
The BPM sector is a prime example of the value of innovation and adaptation. For individuals prepared to learn, adapt, and create, this dynamic industry offers great prospects as it continues to develop and expand. We can anticipate a future brimming with limitless opportunities as we traverse this era of unparalleled change, propelled by the unrelenting spirit of innovation that characterizes the BPM sector.
While we must be aware of the obstacles ahead, it's also important to see the opportunities they bring. These difficulties will force us to innovate, adapt, and ultimately succeed. We must take advantage of these chances as industry experts and contribute to the development of the BPM sector. We are the ones who will shape this changing environment; we are not merely participants in it.